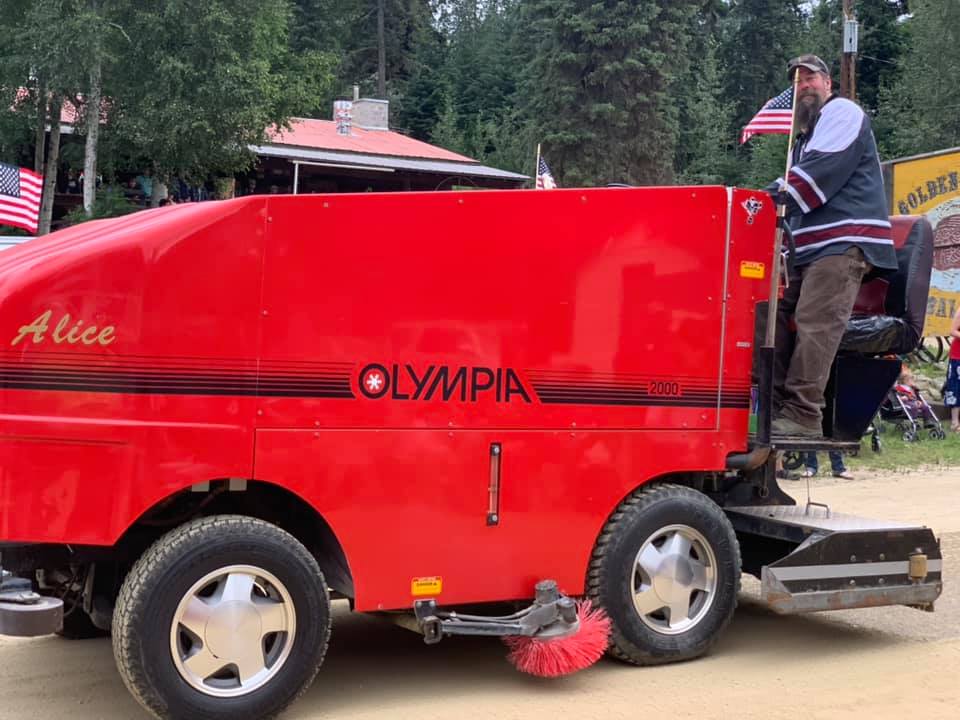 The people have spoken! The Fourth of July parade will go on.
WHEN: This year the 4th falls on a Sunday. The parade will start at noon (EST – "Ester Standard Time"). Cars/trucks/floats should arrive to Hartung Hall approximately 11-11:30; others should plan to be there to check-in by 11:45. There's no registration fee or early sign-up – just check-in the morning of.

WHERE: The parade lines up by Hartung hall – goes past the Golden Eagle, turns left on Village Rd. past the post office, left on Old Nenana and ends at the park.
WHAT ABOUT THE JUDGES? Judges will be hidden along the parade route. Typical bribery is suspended due to COVID – but entrants should be aware that they need to impress the judges in the crowd throughout the entire parade route. Be spectacular everywhere – not just for the judges.
AND AFTER? There will not be a potluck or pig roast at the end (sadly) due to ongoing COVID concerns, unavailability of vaccines for anyone under 12, and an abundance of caution. However family units and "pods" are welcome to picnic in the park following the parade. The ECA will have a booth with information on supporting the park, volunteer opportunities, memberships etc. but we're toning down some of the traditional post-parade activities.