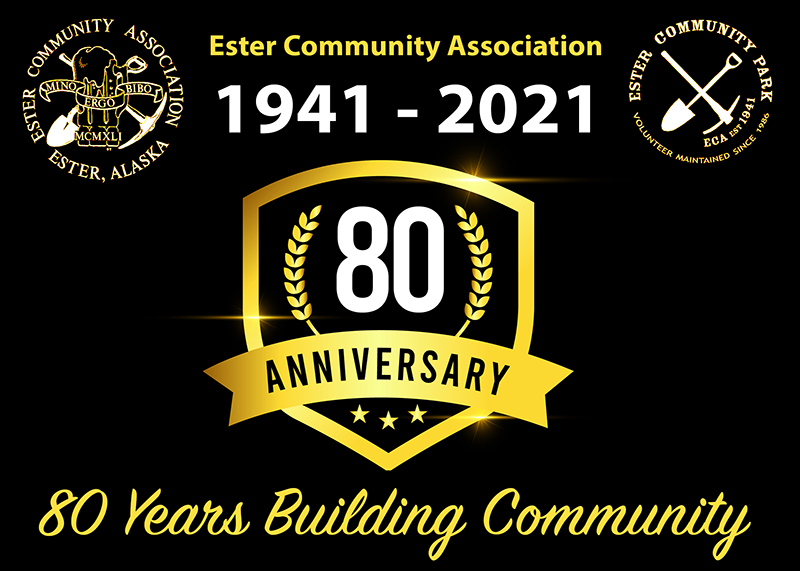 MISSION: The Ester Community Association is working together to preserve the unique traditions and enhance the lives of the Ester community.

The Ester Community Association, Inc. is a non-profit corporation that has existed since 1941 to enhance the wellbeing of Ester area residents. The all-volunteer organization serves to improve the lives of residents through annual community events, and the ECA maintains and operates the Ester Community Park and Hartung Community Hall.

Each year ECA volunteers give their time and resources to keep our park beautiful and build our community. All improvements to the Park have been accomplished through the hard work of the people of Ester, memberships and donations. Monthly mortgage payments are made from fundraising activities, user fees, Mortgage Meeters and private donations. The Ester Community Association is a 501c3 organization.

Volunteer, become a member and/or donate to the ECA today!