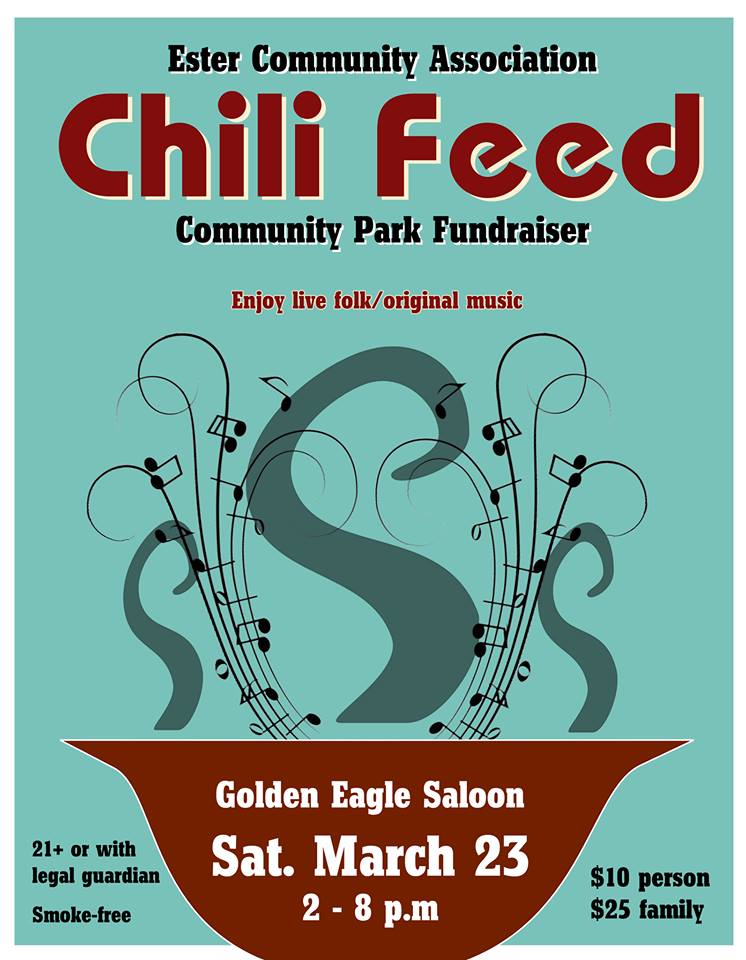 Help raise funds to purchase the Ester Community Park!
The annual Chili Feed is a celebration of spring in Ester. Go play at the park, or on the hills and trails around Ester, and then join community members for chili, cornbread and dessert at the Golden Eagle. Enjoy live music while you eat! You must be 21+ or with legal guardian. Suggested donation $10 individual; $25 family.
Donations of chili, cornbread and desserts are always welcome!!
For more information contact Monique Musick on Facebook, or email [email protected]